It was our second date…
"I want to be a mom and a wife first", I told him sipping on a glass of Cabernet, "Don't get me wrong, I love my business. But I am clear on my priorities", I said biting on some bread as we were waiting for dinner to arrive in a little Italian restaurant.
I'd be lying if I say that I wasn't scared shitless to just proclaim my deepest dream and my heart's desire just like this to a practically complete stranger.
What essentially I was saying is: I am looking for a man who can be a provider for me and my kids.
The two kids from my first marriage…
Now looking back, even if you factor in the natural fearlessness of mine, it still comes off quite bold.
In retrospect what helped me (and many of my clients) to clear that ''not good enough syndrome'' is a good portion of tapping addressing this very issue.
If you have ever struggled with:
"Who am I to ask for what I REALLY want?" or worse of "What's the point… it's ain't gonna happen anyway", join me in a round of tapping today:
How to release the unworthy feeling when it comes to love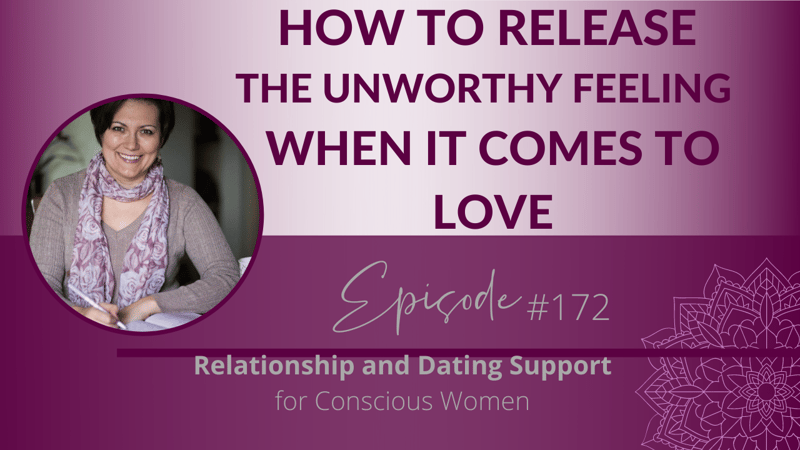 If there is one thing I want you to take out of today's video, let it be this:
You ARE worthy and deserving of receiving love and abundance.
Would you like my help with your dating journey? I am excited to introduce a brand new way to work with me: Conscious Online Dating: How to meet a great man online without wasting tons of time or energy.

This 1-1 coaching experience is designed to help women bridge the gap between the inner work and the practical one – the actual dating.
Click here to get all the details.
EARLY BIRD SPECIAL: Sign up by Tuesday, September the 15th and will get an additional hour with me ($250 value)

Any questions? Hit reply and let me know!

Ready for the next step? You can get all the details, book your introductory consult here.
All my love,
Olga.