Many amazing single women that I know deeply desire partnership, connection, and support of a man that they can call a husband one day.
But the second I bring up dating, everything from fear of rejection, bad dating experience from the past, thinking you are not ready or not good enough, excuses (or sometimes valid reasons) of not having the time or not having a babysitter for your kids will pop up.
It's important to understand that dating is not a final destination. It's just a means to an end: a tool for you to help you meet a generous, loving, and supportive life partner.
Take me, for example: It took me only six weeks from the moment of opening my dating profile to meet Ernie, who proposed a bit over a year after that. But wait, it gets better: for him, I was his first date (!!!!). That's right, your very first date could potentially be a soulmate.
In other words, I walk my talk when I say, dating does not have to be complicated or overwhelming.
So, let's take the first step and tap on the resistance of "getting out there" and meeting new people, this way you, too, can open the door to bringing the right man into your life.
Tapping video: Clearing resistance to meeting new people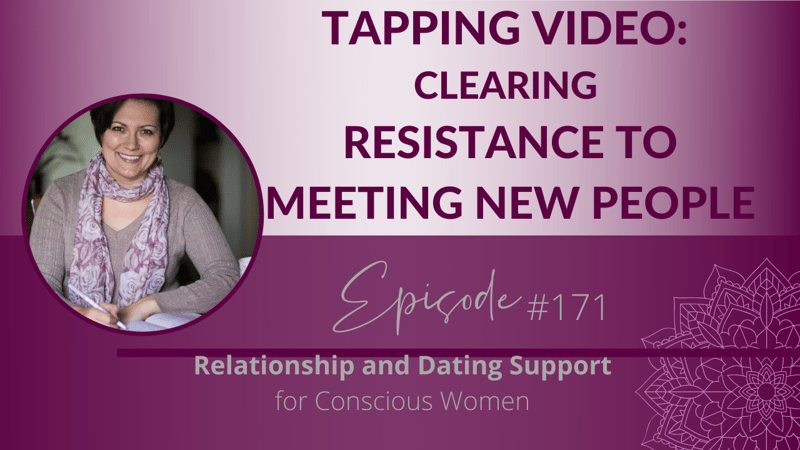 Would you like my help with your dating journey? I am excited to introduce a brand new way to work with me: Conscious Online Dating: How to meet a great man online without wasting tons of time or energy.
This 1-1 coaching experience is designed to help women bridge the gap between the inner work and the practical one – the actual dating.
Click here to get all the details.
All my love,
Olga.